J.W. "Bill" Whitlow Jr.
Associate Professor of Psychology
Department of Psychology
About the Speaker
J.W. "Bill" Whitlow Jr. is consulting editor for the American Psychological Association's Journal of Experimental Psychology: Learning, Memory and Cognition. He directs the Science Preparation Alliance of Rutgers and Camden (SPARC) program, which encourages middle and high school students to pursue advanced studies in math and the sciences.
Areas of Expertise
Cognitive processes
Evolution of memory
Implicit memory
Psychology of consciousness
Psychobiology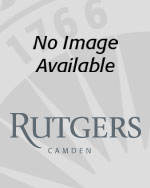 Topics for
J.W. "Bill" Whitlow Jr.
Behavior
Psychology