Katrina Hazzard-Donald
Professor of Sociology
Department of Sociology
About the Speaker
Hazzard-Donald is one of the nation's leading dance researchers. She is the author of Jookin': The Rise of Social Dance Formations in African American Culture (Temple University Press, which won the De La Torre Bueno special citation for dance research. She is the recipient of an American Council of Learned Societies Fellowship and the 1999 Oni Award from the International Black Women's Congress.
The author of various articles in journals, anthologies, and encyclopedias that explore African American dance, Hazzard-Donald served as guest curator/historian for the National Afro-American Museum's 1999 exhibit "When The Spirit Moves: African American Dance in the United States" and contributed to the Emmy-nominated Public Broadcasting video "Swing, Bop and Hand Dance" and the Lincoln Center production "Free to Dance."
An Ogun Olorisha, or initiate to Ogun in the New World Yoruba/Lukumi Tradition, Hazzard-Donald is interviewing and working with traditional African American Hoodoo workers for her forthcoming book Mojo Workin': An Examination of the African American Hoodoo System.
Areas of Expertise
African American Issues
Religion
Slave Culture
American Dance Traditions
African Religion in the New World
Hoodoo
History and Culture of African Americans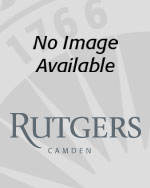 Topics for
Katrina Hazzard-Donald
African-American Issues
Dance
Religion